It's officially summer vacation-- ever since 8:10am today when the camp bus picked up the kids for eight hours!!! We kicked off the season this weekend with our first ever family camping trip. Thankfully, we were also accompanied by our good friends who are pro campers and made the whole experience lots of fun. Minus the deafening nocturnal frogs, it was not nearly as traumatic as we predicted.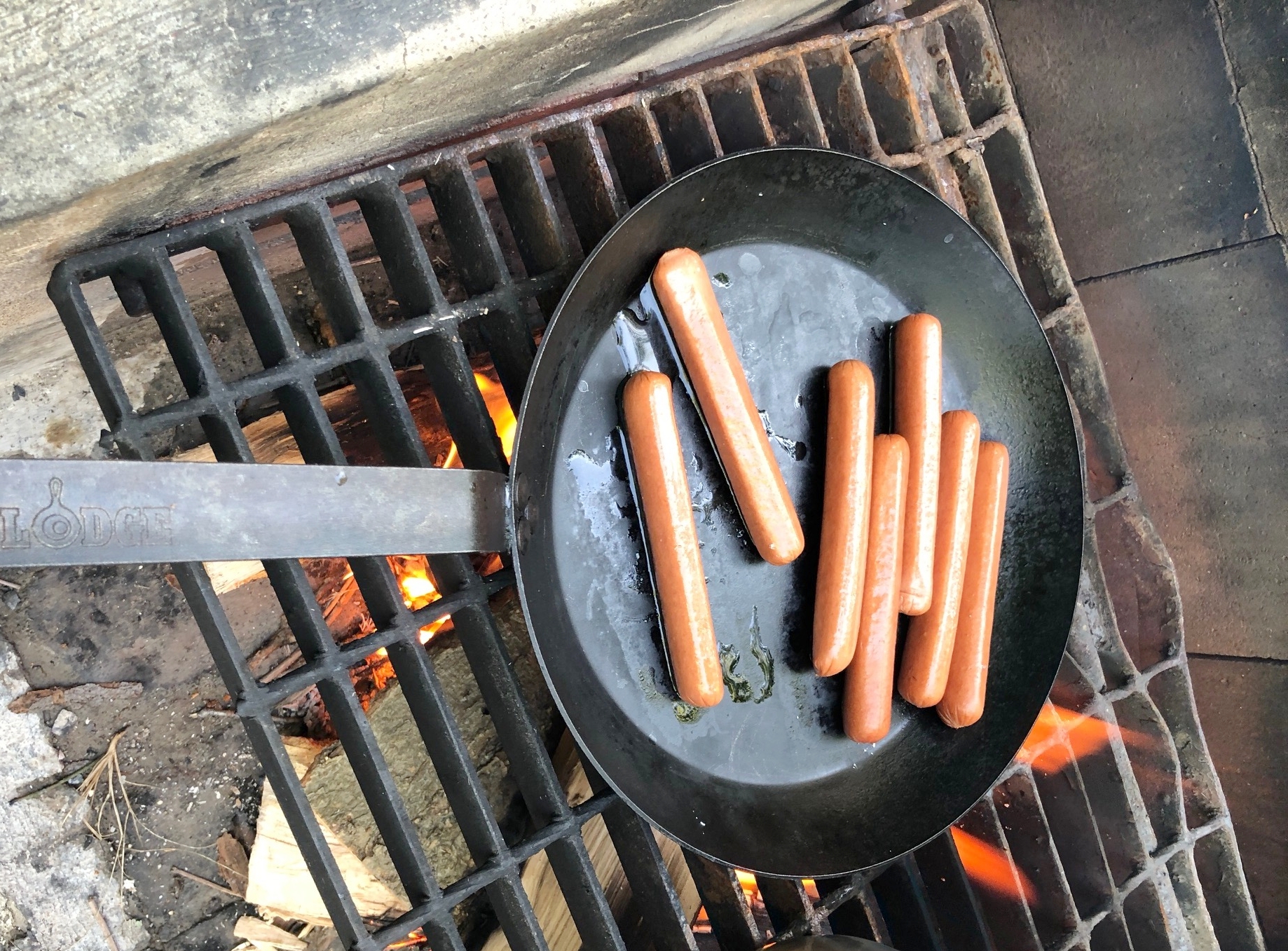 Including the meals. A reheated frozen chili was easy (though the nachos with Rotel and Cheddar Cheese soup were soggy.) We loved steak tacos with all the fixings. They were a bit more work but there's not much else to do when you're sitting around a campsite. The kids ate hot dogs as if they were at home. And the egg hack--crack them into a jar before you leave--worked brilliantly.
On the way home we tried to counteract all the chips we ate with food from a Catskills farmers market—just-caught whole trout and beautiful produce. Next to the market was the Livingston Manor Farm- part cafe with delicious gourmet sandwiches and part store selling small-batch local food. It's exactly what the Rivertowns need.
Out here, it's easy to rely on a lot of cheap and processed food. After years of city living, Costco and giant grocery stores with big parking lots have been kind of thrilling.
But since reading A Mind of Your Own in which Dr. Kelly Brogan argues that processed food affects not just our physical but also our mental health, I've tried to buy more real food. We joined Butcher Box that delivers grass-fed farm-fresh frozen meat to our house every other month, as well as the local CSA. And I have been making an effort to go to Irvington's fabulous farmers market.
On the other hand, I haven't made it out of the kitchen yet today. Just now, as I was finishing the breakfast dishes, Mack ran in claiming he was "STARVING."